Massive funding boost will support EDB upgrades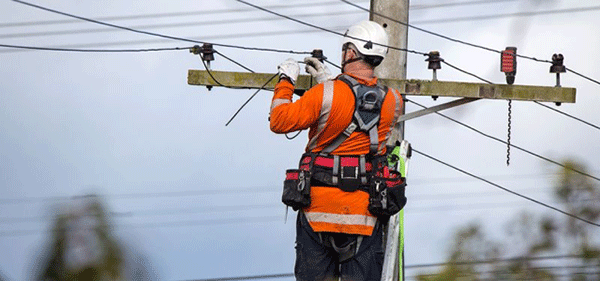 Government funding to support upgrades to distribution networks through a ten-fold increase in the 'GIDI' fund is a key outcome from the first Emissions Reduction Plan.
The original $69 million, three-year Government Investment in Decarbonising Industry Fund (GIDI) was launched in November 2020. It has helped dozens of industrial customers make a business case to swap fossil-fuel boilers to low-carbon heat.

Yesterday the government said it would invest $650 million to "massively increase" funding available to support fuel switching.

ENA welcomes the increased funding, especially more money being allocated to upgrading distribution and transmission networks, which will lower commercial barriers to progressing boiler swap outs. Upgrades to boost capacity can add substantial cost, discouraging investment in non-carbon solutions.

In regard to resource planning, the government said it would review national direction rules for new electricity infrastructure. The review will determine whether – and how – resource consent processes could be improved. It could be an opportunity for distributors to gain a long sought-after national policy direction, which would allow for more consistent planning and consenting processes for new and upgraded infrastructure.

Ban of new coal boilers
The Emissions Reduction Plan also announced an intention to ban new low- and medium-temperature coal boilers and phase out existing coal boilers by 2037. This would increase process heat connections to the electricity system, including to distribution networks.

Meanwhile the government kicked for touch on the future of the reticulated gas networks, saying it would develop a transition plan by the end of next year for input to a national energy strategy due to be completed by late 2024. ENA will work with members on the industry's input to the strategy, which, assuming no change in government, could drive energy policy for years.

More immediately, ENA will coordinate a response to an update to regulatory settings, which the plan said would occur in the second half of 2022.

National Adaptation Plan
Earlier in May the Ministry for the Environment published the draft National Adaptation Plan, describing how New Zealand will adapt to the already baked-in effects of climate change. In addition to the obvious effects of extreme, frequent weather events, higher ambient temperatures and sea-level rise, the Ministry raised the issue of managed retreat.
The government wants to develop a robust system for how to retreat from areas of coastal inundation, replacing the current ad hoc approaches. This will have implications for EDB assets that serve communities impacted by inundation. Given EDBs' obligations to maintain lines functions services, ENA will be submitting on this topic.

ENA is coordinating responses to the draft National Adaptation Plan via the Regulatory Working Group, but members with an interest should feel free to contact Richard Le Gros if they wish to discuss.