First FNF Innovation Forum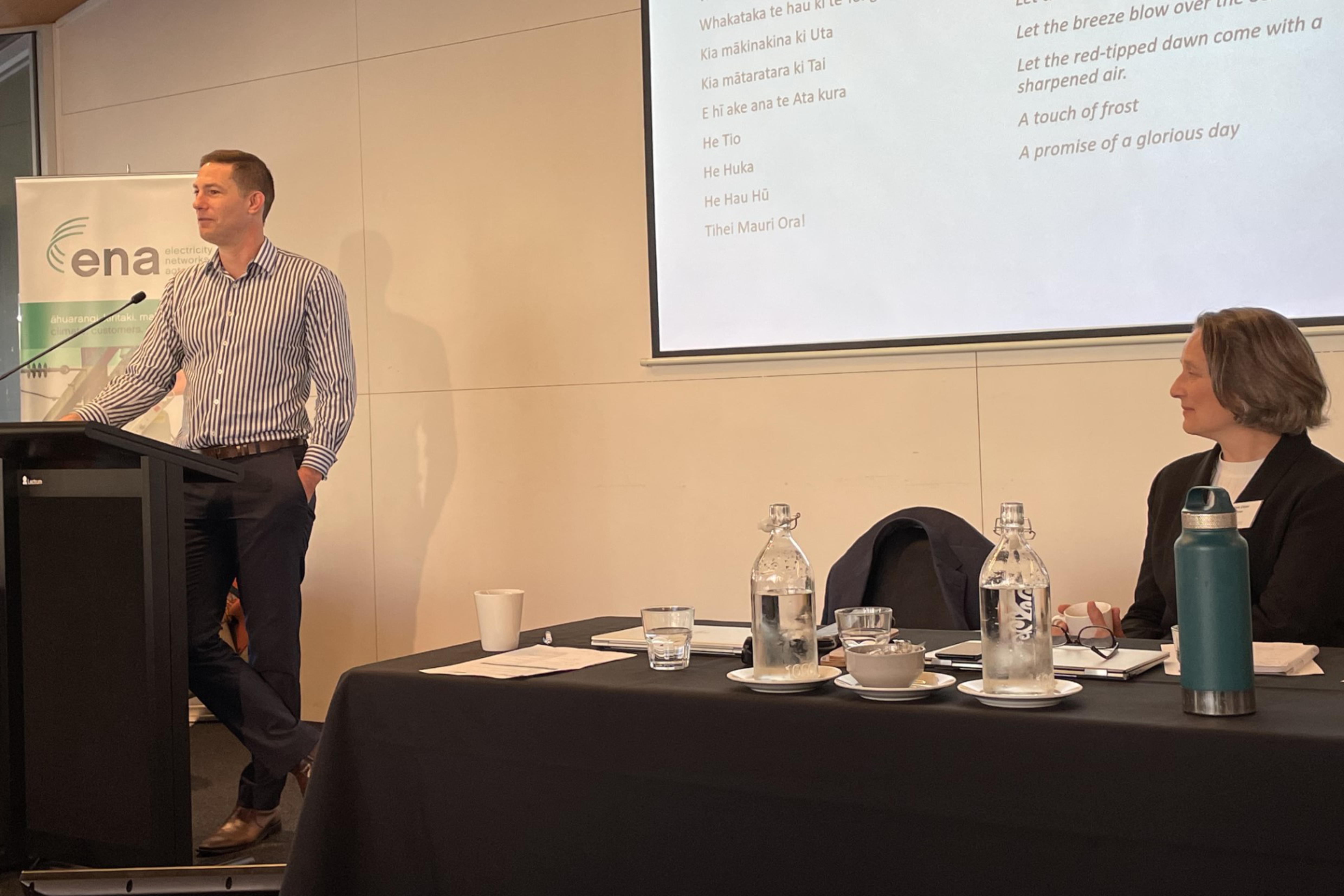 Vector market strategy and regulation manager James Tipping and Orion energy futures general manager Sam Elder (pictured) – co-chairs of the Future Networks Forum (FNF) – launched the first FNF Innovation Forum at Wellington's Wharewaka Function Centre this morning.
Good attendance was noted, both in person and online, with a full and exciting programme to be delivered throughout the day.
Formerly known as the ENA Smart Technology Working Group (STWG), the FNF was launched in March 2023 with a revised focus. One of the key changes in approach is for the FNF to become increasingly outward/sector-facing and to best work with sector partners to deliver the future consumers want.
To help deliver on its new direction, the FNF is advancing the following three key workstreams:
outreach with purpose
exploring the future, clarifying context and setting direction
delivering aligned solutions

The FNF is keen to grow its membership and ensure as many EDBs are represented as possible. Any EDB representatives keen to express an interest in participating in one or more of the three workstreams is welcome to do so at FNF@electricity.org.nz.
Please also visit the FNF website page (member login required).