Regulatory settings need changing for climate change adaptation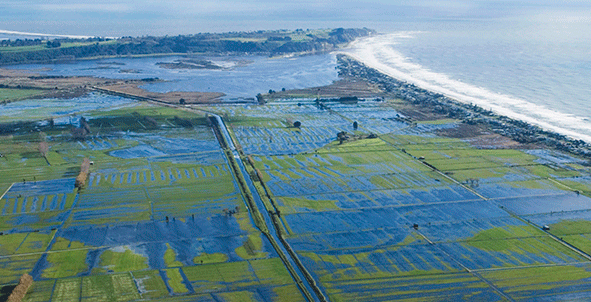 ENA's submission on the draft National Adaptation Plan (NAP) argued the current regulatory settings need to change to effectively manage the emerging risks and opportunities of climate change.
The regulatory settings are designed to incentivise investment and cost recovery over a long period. ENA submitted that Part 4 of the Commerce Act 1986 and the Electricity Act 1992 need to be reviewed to be fit for purpose.
Under current regulatory settings lines, companies are strongly encouraged to design their tariffs to be as cost reflective as possible. Cross-subsidisation from urban electricity consumers to rural and remote rural consumers occurs today, but ENA submitted that the Government should think carefully about where the costs of managed retreat should fall to ensure undue additional costs do not burden those who will not benefit from investments made when relocating communities.
In addition, the Electricity Act 1992 obligates lines companies to maintain their assets while there are still customers who wish to receive their services. This can and does lead to situations where significant expense is incurred in maintaining, repairing and reinstating assets that would not otherwise happen if based on economic reality. Unless this provision is repealed, or greater flexibility built in, lines companies could be required to continue serving even a single customer that refuses to leave an area even in a situation where local authorities have removed all services.
The electricity distribution sector needs the Government to provide clear and consistent information on how and where climate change impacts are likely to manifest, and over what timeframes, so that it can respond as efficiently as possible, ENA submitted.
Read ENA's full submission on the website.