ENA supports mandating EV smart chargers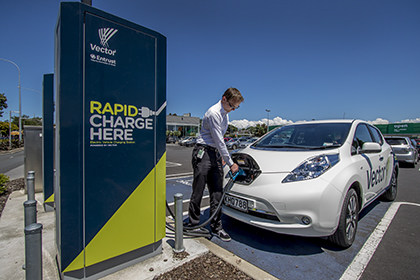 News | 28 September, 2022
ENA supports the Energy Efficiency and Conservation Authority's proposal to require all residential electric vehicle (EV) chargers sold in New Zealand to have 'smart' capabilities. 


On behalf of its members, ENA made a submission on EECA's September green paper on improving the performance of EV chargers.
"Mandating 'smart' capabilities will impose only a very modest extra cost on these units," commented ENA chief executive Graeme Peters. "But it will unlock significant potential for savings across the electricity supply industry by supporting flexibility services."
In the medium to long term, this will ensure electricity costs for residential consumers will be kept as low as possible while the sector transitions to a low-carbon electricity system.
In its submission, ENA also supported mandating open communications protocols for smart EV chargers and agreed with EECA that this would enable a flexibility market to develop allowing consumers to easily switch flexibility suppliers to find the most attractive benefits.
It's critical for lines companies to know where EV charging units are connected on their electricity networks. The easiest way to give them this visibility is to link each EV charging unit to the installation control point (ICP) from where it receives its power supply. This would let lines companies map each unit's demand within their networks and understand its potential impact on the capacity of any particular section.
In its submission, ENA pointed out that existing processes under Part 6 of the Code that require a distributed generation asset like solar to be registered to a network by way of ICP could be widened to include EV chargers.