Board
Ken Sutherland
Board chair
Unison chief executive Ken Sutherland is our board chair – a position he has held for 6 years. Based in Hastings, Ken has extensive experience and leadership within New Zealand's utility, infrastructure and electricity sectors. He is a member of the Electricity Sector's Chief Executive Group; Business New Zealand's Major Companies Group CEO Forum; the Energy Networks Association CEO Forum in Australia; the New Zealand Institute of Chartered Accountants and the New Zealand Institute of Directors.
Nigel Barbour
Vice chair
Powerco chief executive Nigel Barbour joined our board in 2010. Based in New Plymouth, Nigel has more than a decade's experience in executive management roles. He was Powerco's general manager for electricity before his appointment to chief executive in 2011.
Rob Jamieson
Board member
Christchurch-based chief executive of Orion, Rob Jamieson, brings extensive electricity industry experience to the board. His previous roles span engineering in the generation sector, commercial sector work, management with a rural North Island power company and managing wholesale electricity purchases for Orion's predecessor, Southpower Limited. Rob joined the Electricity Network Association board in 2013.
Andre Botha
Board member
Vector's chief networks officer Andre Botha is based in Auckland and brings a wealth of experience to the board. He has more than 25 years' experience in the energy distribution and transmission industry in South Africa, New Zealand and Australia. Most recently, Andre was the chief operations officer at Western Power in Western Australia and Aurora Energy in Tasmania. He joined our board in 2015.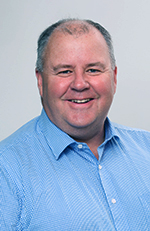 Andrew Tombs
Board member
Andrew has been chief executive of Alpine Energy since 2009. Previously he has worked for Downer, Unison Networks and Transpower. He has been vice president of the South Canterbury Chamber of Commerce for six years.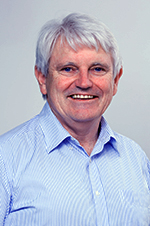 Neil Simmonds
Board member
Neil has been chief executive of Electra, which operate the electricity distribution network in the Kapiti-Horowhenua region, since 2014. Previously he was chief executive of Counties Power for 13 years. Previously he had worked with WEL Energy and ECNZ. Neil is a qualified engineer and a fellow of IPENZ.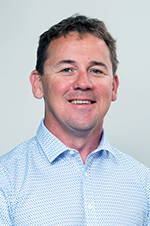 Jason Franklin
Board member
Jason is chief executive of PowerNet, the distribution network delivering power to Invercargill City, Southland, West Otago, parts of Central Otago and Stewart Island. Previously he has worked for Rio Tinto (both internationally and at the Tiwai Point aluminium smelter) and ECNZ. He has been on the executive committee of the Major Electricity Users Group and the Wholesale Advisory Group for the Electricity Authority.