Encouraging consumers to shop around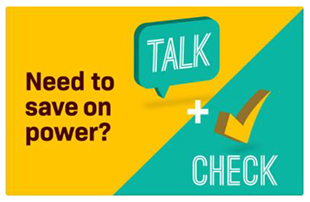 Many lines companies are frustrated that reductions in lines charges mandated by the Commerce Commission are not being passed on to consumers.
Allowable EDB revenues were cut by a nationwide total of $280 million in the last Default Price-Quality Path (DPP) reset due to falling interest charges reflected in the WACC (weighted average cost of capital). But it appears many retailers have not reduced their pricing accordingly.
On the heels of EA Networks' (Ashburton) recent advertising campaign advising consumers to shop around and find retailers who are passing on the savings, other members are considering similar actions.

EA Networks encouraged consumers to use the electricity cost comparison site run by Consumer New Zealand, Powerswitch, to see if their retailer was offering them pricing that reflected lower lines costs, and if not to shift to one of those that was.