Network Transformation Roadmap launched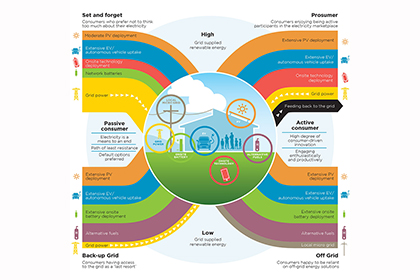 A roadmap helping lines companies prepare for disruptive shifts in electricity production, use, and consumer behaviour was launched today by the Minister of Energy and Resources, the Hon Dr Megan Woods.
Prepared by the Electricity Networks Association (ENA), the Network Transformation Roadmap will support electricity distribution businesses when setting strategies and planning for significant changes in the energy sector as consumers adopt new technologies.
Graeme Peters, chief executive of the ENA, said fundamental shifts are coinciding to create a level of unprecedented change and unpredictability in electricity, alongside whole new levels of complexity, while consumers benefit from more choices.
While traditionally electricity has flowed in one direction only across the network, increasingly, with distributed generation such as solar, networks have to be capable of supporting two-way flows.
The changes – and the consumer preferences and technology they give rise to – are likely to have a profound impact on the electricity industry in the next 30 years, Graeme Peters said.
"Given the difficult-to-predict nature of future technology development and consumer behaviour, inevitably electricity distribution businesses must plan in an environment of considerable uncertainty.
"The Network Transformation Roadmap is designed to provide a guideline as to how networks can best position themselves to be ready for a fast-changing future."
At the heart of the roadmap is the concept of an open-network framework.
In the open-network framework consumers will be able to connect and operate any device – with appropriate consideration for cost of access, network operation and security, standard equipment and access arrangements.
The open network framework will also enable the trading of electrical energy and capacity between consumers and market participants over the network.
Dr Allan Miller, formerly adjunct associate professor at the Canterbury University's Electric Power Engineering Centre, was commissioned to lead the network transformation project and write the report.

As a starting point, the project reviewed the scenarios used recently in the Australian Network Transformation Roadmap and the UK's Future Power Systems Architecture and adapted them for the New Zealand context.
Links to report