Transformation Roadmap to be launched in April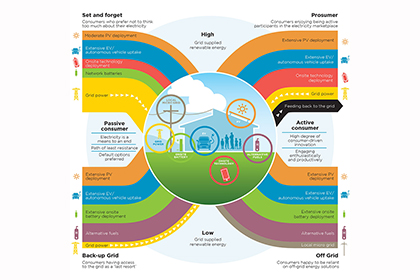 Disruptive shifts in electricity production, use, and consumer behaviour are coinciding to create a level of unprecedented change and unpredictability in the electricity industry.
These fundamental changes – and the consumer preferences and technology they give rise to – are likely to have a profound impact on the electricity industry in the next 30 years.
Given the difficult-to-predict nature of future technology development and consumer behaviour, EDBs must plan in an environment of considerable uncertainty. 
ENA has produced a 'Network Transformation Roadmap' to provide a guideline as to how networks can best position themselves to be ready for a fast-changing future.
The Network Transformation Roadmap is set to be launched by the Minister of Energy and Resources on the 2nd of April in Wellington.
 
Dr Allan Miller, adjunct associate professor at the Canterbury University's Electric Power Engineering Centre (EPECentre), was commissioned to lead the project and write the report.

 As a starting point, the project reviewed the scenarios used in the Australian Network Transformation Roadmap and the UK's Future Power Systems Architecture and adapted them for the New Zealand context.
The finalised roadmap will be available on this site when completed.
(The diagram above shows the four likely extremes of consumer engagement with the electricity distribution network.)