Launch of EDB investment driver 'heatmap'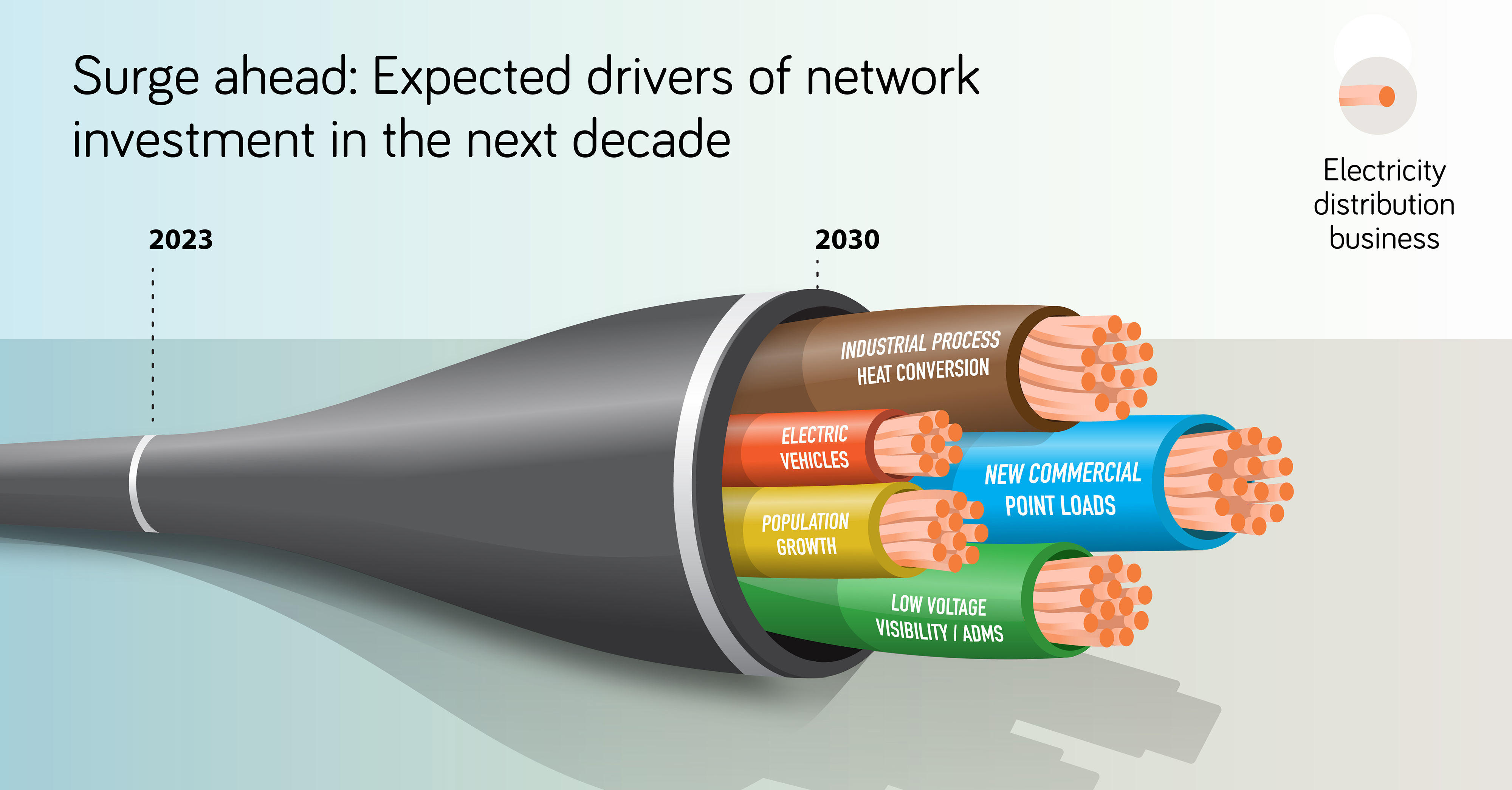 A 'heatmap' has been launched on the Electricity Network Association (ENA) website providing a visual demonstration of the significant investment drivers on electricity networks over coming decades.

The initiative will deliver key information on both the challenges and opportunities being faced as well as the sector's proactive transition to a low-carbon, electrified economy, says ENA chief executive Graeme Peters.
"We know that decarbonising our country and enabling a new energy future to emerge is important for our customers, our communities, and our environment," he says.
"Our networks cover the breadth of our whenua, and our poles, lines and cables are an intrinsic part of the country's enabling infrastructure, helping to electrify communities and support our customers with the energy choices they're making today, and the ones they're thinking about for tomorrow."
Peters says line companies are actively exploring the innovations needed to advance the energy future for the benefit of all New Zealanders, while continuing to deliver a sustainable, reliable and affordable service.
"We know that evolving our total energy system through low-carbon alternatives will rely on a future-ready electricity network that can interact with changing customer technologies, new market players, and different approaches to network management operations.
"These different approaches need to be well understood. Because solutions in one part of New Zealand for a particular set of customers, are not going to be the same solutions for a different group in another place.
"For example, customers in some parts of Aotearoa require a lot of electricity to make heat for factories. But in pockets of our largest cities, EV owners wanting to charge their vehicles are the largest influence on network investment."
Such differences have been illustrated and explained in a transparent way via the new, interactive tool, says Peters.
"The heatmap shows the scale and nature of the predicted consumer influences on electricity networks by highlighting the different regional aspects of the overall investment picture and includes various parameters that users can sample through.
"As part of ENA's strategy and its forward-looking Network Transformation Roadmap, we're wanting to provide greater visibility on the challenges and opportunities, and build your confidence in our sector's proactive transition to a low-carbon, electrified economy for the benefit of our communities.
"We want to champion our members' endeavours as part of our country's exciting worldwide energy revolution to replace fossil fuels with low-carbon alternatives to reduce the impacts of climate change."
ENA surveyed all power line companies late last year to gather the forward-looking network demand forecasts necessary to inform the heat map.
Graeme Peters
Chief executive, ENA
GPeters@electricity.org.nz, 027 667 7400