Long history of collaboration in electricity distribution sector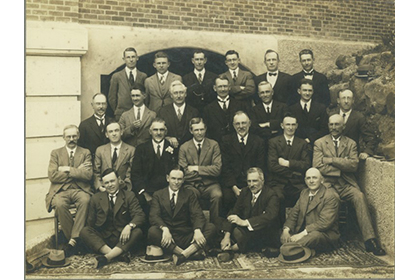 With ENA hosting its first joint CEO and chair forum, bringing local EDB board chairs into the discussion of current sector issues, ENA chief executive Graeme Peters delved into the history of collaboration in the sector stretching back to the 1920s.
According to the book Power to the People (Neil Rennie, 1989), the industry association was officially established in July 1923. It had various constituent parts.​ There were actually two associations – the Electric Power Boards Association, and the Territorial Electrical Authorities Association. ​​

These co-existed within the main national organization. There was often a tension between the two forms of supply authority. ​

In 1985 they decided to go out of existence and leave industry affairs solely with the Electricity Supply Authorities Association.​​

A 1987 amendment dropped the term "authorities" and the entity became the Electricity Supply Association of NZ. ​ With the 1988 Bradford reforms splitting retail and distribution, the modern ENA was formed, representing the interests of the distribution sector.