Energy policies suggest the end is nigh for low fixed charge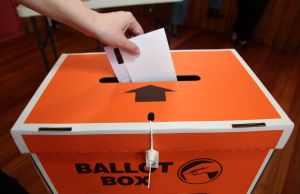 News | 20 September, 2017
Labour and National have released their energy policies, but with little fanfare and only a few days before the election.
The highlight for ENA members is the decision by both parties to review the low fixed charge.
National says: ''We will look at the low fixed charge, a Labour policy, which is not working. We'll review it and come up with an alternative that works for low income users."
Labour says: "We will review the low user tariff to make it, or an alternative, fit for the purpose of addressing energy poverty."
This means that most of the major and minor political parties – ACT, Green, Labour, National, New Zealand First, and TOP – have agreed to review the LFC.
Other items of interest to ENA members in Labour's policy are:
Lines companies to work with local communities and others to develop local generation alternatives to 'the grid' where sensible to do so
Lines companies may 'rent' solar PV and batteries to consumers
A 'coherent plan' for energy system transformation to be developed and a systematic and wide-ranging review of the electricity sector to be undertaken.
Of interest in National's policy are these statements:
The sector is working well, and operates best with minimal intervention, but we will make sure the settings are right to encourage innovation and ensure consumers get what they need.
We will remove potential barriers to emerging technology and innovation. The sector is changing incredibly fast and National will ensure the settings are right for New Zealand to make the most of it.