Keeping the lights on during the pandemic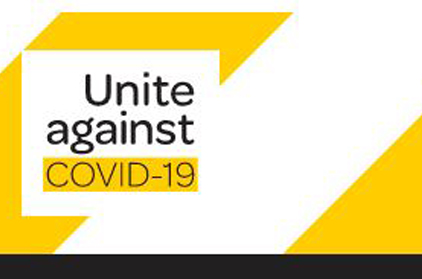 The pandemic response plans in place and long practiced by electricity lines companies around the country meant lines companies have been well able to 'weather the storm' of the pandemic and keep New Zealand's lights on.
Staff were quickly directed to work from home where possible, in many cases even before lockdowns were officially put in place.
Ken Sutherland, chief executive of Hastings-based Unison Networks and chair of the ENA, says that as essential businesses, lines companies were well prepared for the pandemic.
"We're in the risk-management business and we face small and larger crises all the time.
"We have regular simulation exercises around crisis management.
"All lines companies had activated their pandemic response plans at level 2 of the pandemic response, so we were not caught short when moving to levels 3 and 4."
Fortunately, the pandemic was virtually the only crisis that the lines companies had to face. Typically, autumn storms can cause havoc with power distribution – with restoration of power after outages threatening to be made more complex under level 4 lockdown conditions.
Luckily the weather was reasonably benign for the duration.
Although an essential service, lines maintenance crews were limited to travelling with no more than two people in a vehicle to maintain distance and avoid close contact when on the job.
Most companies had crews separated into small self-contained 'bubbles' so that in the event of any crew member becoming ill, that single bubble could be quarantined with other crews ready to jump in.
While normal work maintaining networks was cut back to that which was truly essential, some planned outages did still need to occur to allow for critical maintenance of the network.
Together with the occasional but inevitable unplanned outages caused by faults, lines companies were very aware of the heightened anxiety - and shortened patience - that many of their consumers would have if and when the power was cut.
The companies explained that such critical work was necessary to keep the network functioning reliably and most of their consumers showed understanding.
Ultimately, with New Zealand managing to crush Covid-19 fairly quickly and comprehensively, none of the essential lines maintenance workforce contracted the virus, and no crews were forced to isolate.
Minister of Energy and Resources,Megan Woods,acknowledged the good preparednes and effective response of lines companies.
In a letter to the ENA she said "we can all be pleased that, despite the adversity COVID-19 has wrought, the electricity industry has continued to deliver reliable power supply to New Zealanders under difficult circumstances.
"This reflects well on the professionalism, good planning and dedicated efforts of all involved in providing such an essential service."