Push to give lines maintenance vehicles priority status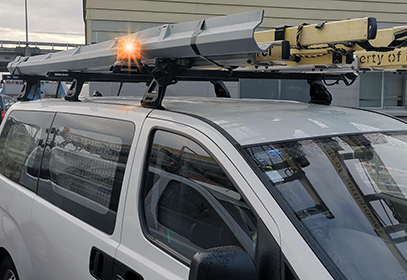 Pakuranga MP Simeon Brown (National) has drafted a private members' bill to allow lines company vehicles to use flashing lights, requiring traffic to give them priority when responding to electrical emergencies.
He said congestion across New Zealand, particularly in Auckland, is making it difficult for lines companies to respond to electrical emergencies quickly when someone's life is in danger.
"When power lines are brought down by a car crash, fire and ambulance responders often arrive in a hurry but can't assist until the lines company shows up to disconnect the power. Frequently, the lines company workers are stuck on the motorway or in traffic caused by the accident."

Auckland lines company Vector has welcomed the bill.

Vector's Head of Field Services, Marko Simunac, said flashing lights similar to those used by doctors, midwives and some nurses would allow lines mechanics to move more quickly through heavy traffic while keeping to the speed limit, "saving precious time in situations where there is an immediate risk to public safety".

"There have been times in the past where a car has struck a power pole and live powerlines have fallen on the car with injured occupants still inside," he said.

"In such circumstances, first responders already at the scene must wait for a lines mechanic to arrive and ensure the scene is safe to enter, which can cause delays to the rescue effort.

"If our lines mechanics have flashing lights on their response vehicles, they will be able to move through traffic more quickly and better support emergency services in situations where electrical equipment is implicated."

Simeon Brown said he has written to the Minister of Transport requesting his support for this proposed new law. "I hope we can work together to make this sensible change."

ENA's Graeme Peters says while ENA doesn't have a policy on flashing lights "the ability to use them on utility vehicles would seem a no-brainer".